First we connect. Then we convert.
Every channel is a great channel, as long as it works. By identifying consumer insights and customer profiles we create engaging and successful marketing campaigns that reach your audience, wherever they may be.
Strategy & Planning
Great ideas start with research. By understanding your objectives and getting to know your potential audience, we craft effective tactics and timings that lead to big impressions.
Ideation & Creative
True insight. Great ideas. Exciting executions. It's a winning recipe. By connecting consumers with indisputable truths, we bring people and brands together to affect behaviour and inspire change.
Asset Creation & Content
From social content, infographics, graphic design and billboards we've done it all. We're experienced in carefully crafting consistent messages that align with your goals and get the most out of every campaign.
Delivery, Reporting & Analysis
We're an agile agency that puts a real emphasis on accountability. We provide insightful and up-to-date campaign analysis to measure and evolve your campaign and always keep a steady eye on ROI.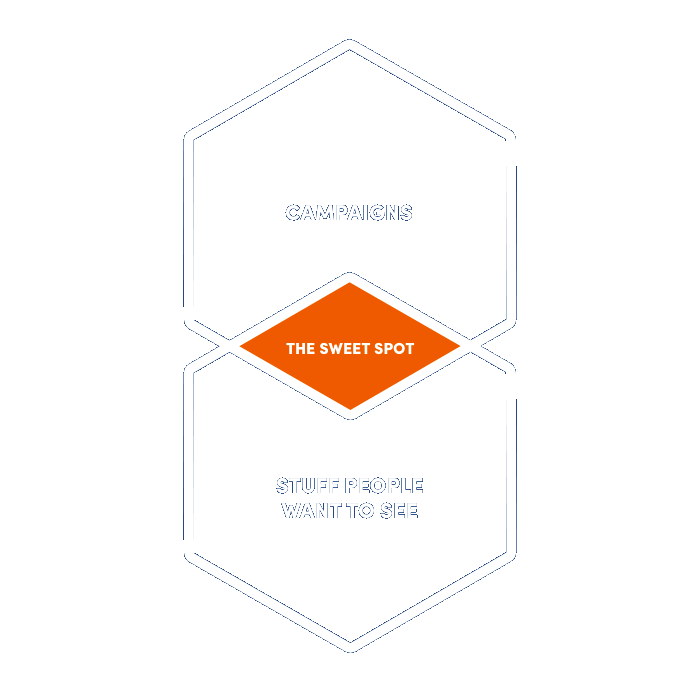 OUR ADVERTISING CAMPAIGN APPROACH
We create campaigns that hit the marketing sweet spot.
Consumers have access to more data and options than ever as they scroll and flick their way through newsfeeds, timelines and stories.
Standing out isn't about shouting loudest, it's about rising above the noise with effective ideas that are hard to ignore.
Get Started
Let's work together.
Come in for a chat and a damn good cup of coffee. We'd be delighted to hear what you've got planned and how we can help you with your campaign.